Mission
The mission of KEEP Alaska Competitive is to promote investment in resource development and secure Alaska's economic future by advocating for a durable, sustainable and balanced state fiscal plan that provides for stable, competitive tax policies.
Support a solution
Alaska has a $3 billion deficit and is running out of cash.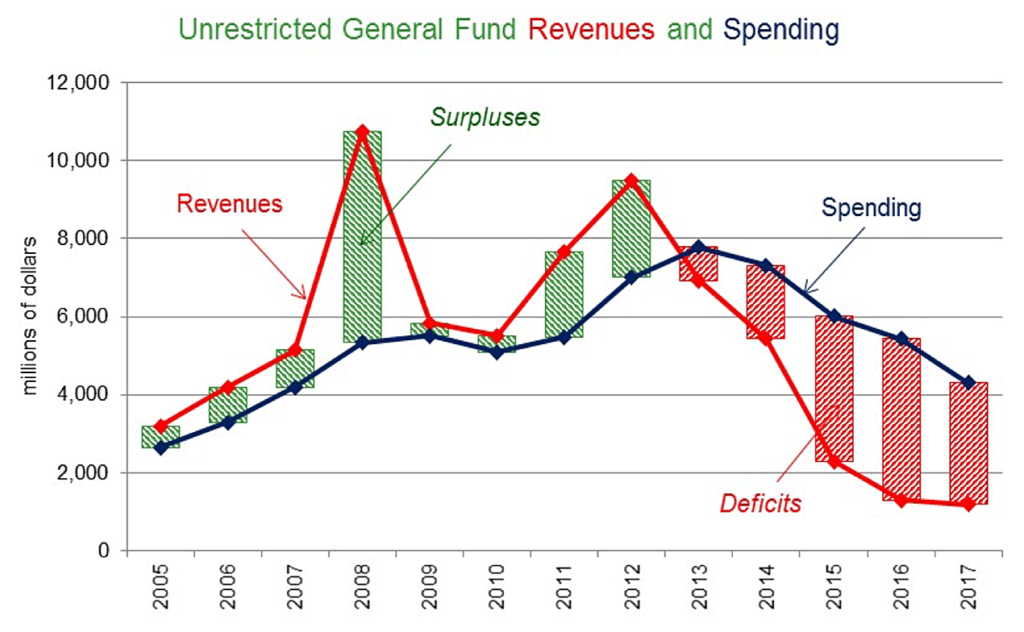 Source: Commonwealth North January 2017 Fiscal Study
What is Alaska's share of oil revenues?
Under our current oil tax policies, Alaska's share is higher than the producers at every price point. In fact, the state gets paid even when producers are operating at a loss because they still collect royalty, property tax and income tax.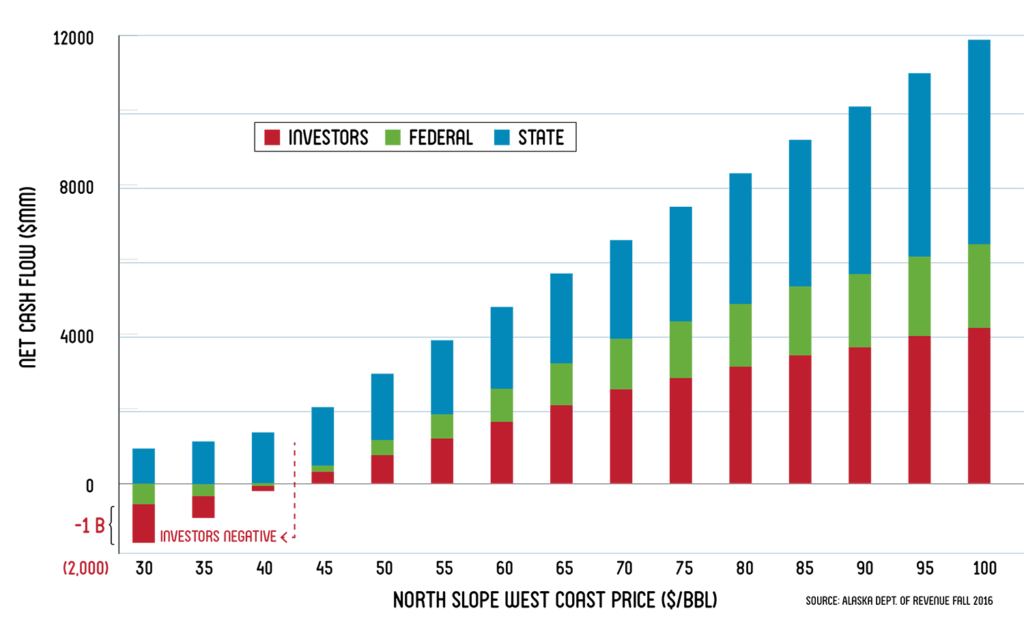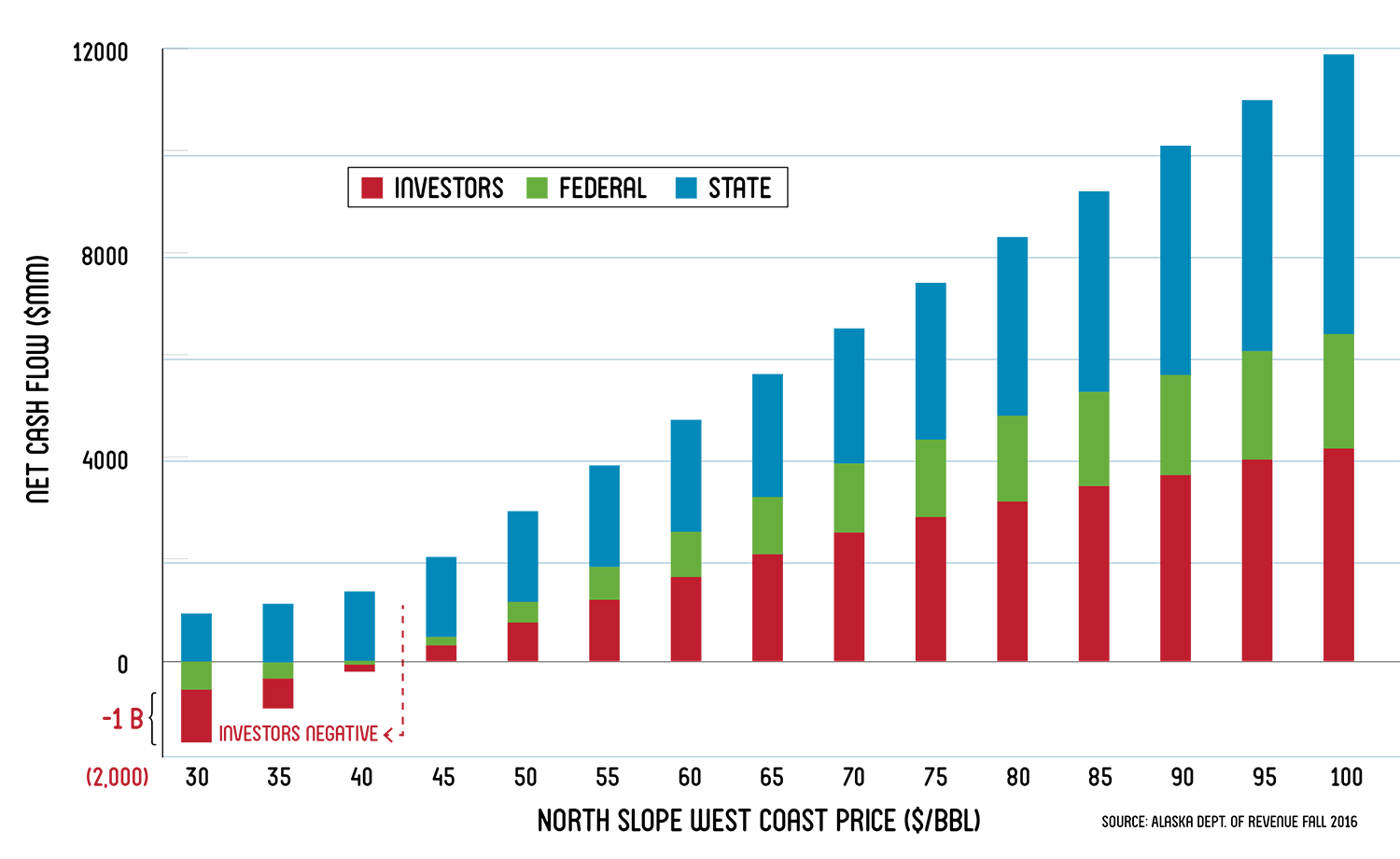 Alaska has had seven tax systems in 12 years.
Our resource industries need stability.
• Pre-2005: Economic Limit Factor ("ELF")
• 2005: "Aggregated" ELF for Prudhoe Bay field and its satellites
• 2006: Petroleum Production Tax (PPT)
• 2007: Alaska's Clear &amp: Equitable Share (ACES)
• 2014: SB 21 and SB 138 (natural gas)
• 2016: HB247
• 2017: HB111
Source: Alaska Dept. of Revenue
Alaska is at a crossroads.
Investment = more jobs, more revenue to state, and a viable economic future.
No investment = continued economic decline.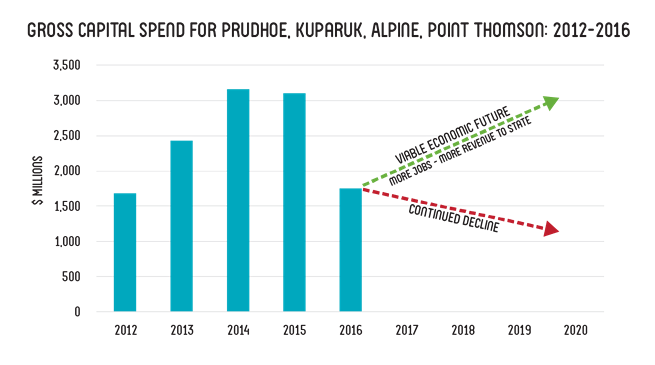 Source: Alaska Dept. of Revenue
Our existing tax structure is working.
2016 saw the first increase in TAPS in 14 years.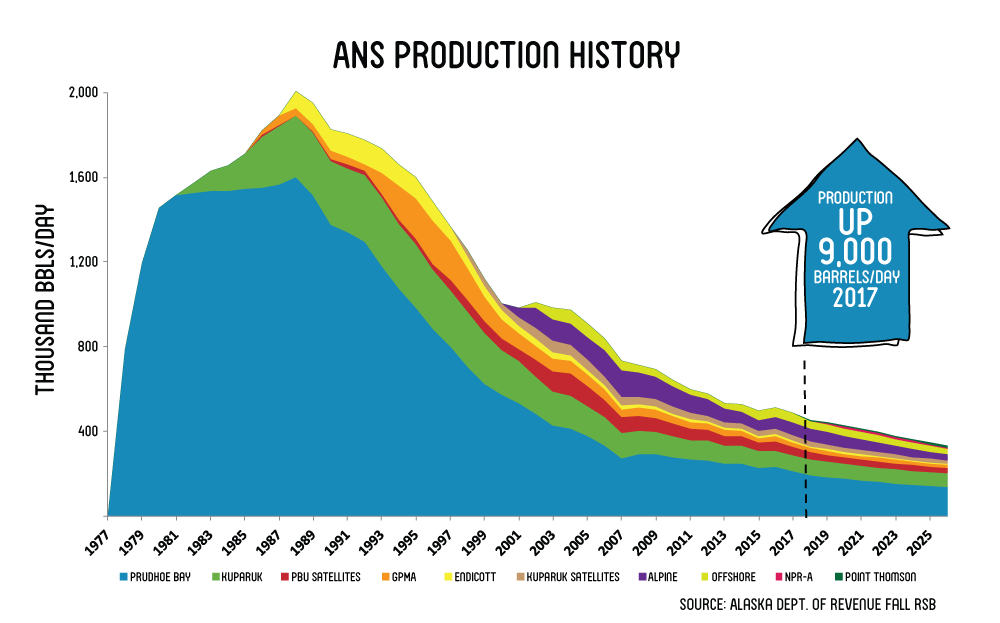 Source: Alaska Dept. of Revenue Fall RSB
Learn More
Download our fact sheet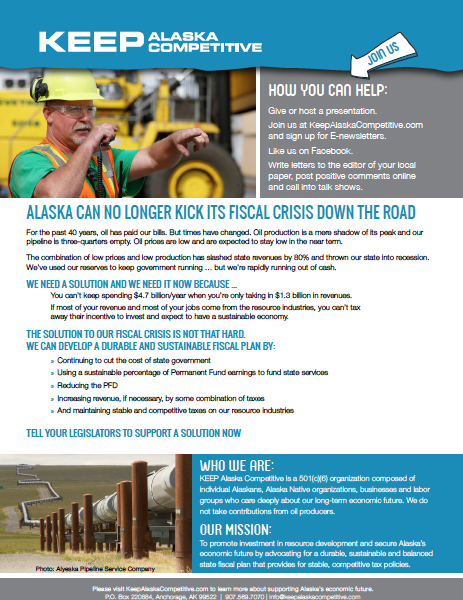 About KEEP
KEEP Alaska Competitive is a 501(c)(6) organization composed of individual Alaskans, Alaska Native organizations, businesses and labor groups who care deeply about our long-term economic future. We do not take contributions from oil producers.