Control and stability are key to industry industry growth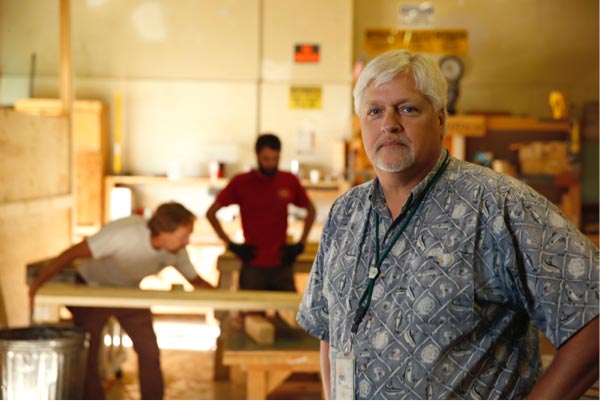 John Jolly, general manager of World Wide Movers
With a tax structure that promotes development and exploration, the vendors that supply equipment to the North Slope are seeing new growth.
One of those vendors is Kenworth Alaska. According to General Manager Jim Scherieble, Kenworth Alaska currently has 42 Slope trucks of various configurations on order. Many are slated for a late 2015 delivery, in time for the 2016 winter work schedule. Most are heavy tractors, but some are being up-fitted with tanks for fuel delivery.
In addition to the orders for the North Slope, Kenworth currently has seven haul road-style trucks on order for customers based in Fairbanks. Six of the main oil producers and oilfield support companies are purchasing these new trucks.
The work load and additional projects in and around Prudhoe Bay are driving the continuing surge in truck sales. Scherieble confirmed that last year was a banner year for Kenworth truck sales with some of the growth starting a little before the Ballot Measure 1 vote but the real increase occurred soon after voters said yes to tax reform.

More investment, more oil, more revenues
Alaskans made the right choice when they voted to KEEP Alaska Competitive by supporting SB 21 in last year's election. SB 21 is working for Alaska, but in these difficult times of huge state budget deficits, it is important that the decisions we make do not have a negative effect on our long-term future. That's the role of KEEP Alaska Competitive – to provide the information Alaskans need to keep us on the path to prosperity.
Under SB 21, Alaska is taking in more revenue than it would have under the old tax system.
Oil production decline is slowing.
Tax credits are attracting new investment and new companies.